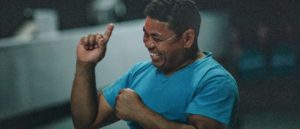 The COVID-19 pandemic has changed the way humans interact with one another. With an emphasis on less physical interaction and more social distancing, institutions and organizations are moving their work and meetings online.
People with disabilities form about 15 percent of world population, so it is all the more important these online meetings are made accessible.
The Internet Society Accessibility Special Interest Group (Accessibility SIG) aims to make the Internet and its attendant technologies accessible to the largest audience possible, regardless of disabilities. The digital divide is not just about having the access to digital technology, it could also be about having the access to technology and not being able to use it. Our digital products must be usable by all. Many laws and the Internet Society's vision – the Internet is for everyone – demand that we provide everyone with an equal experience.
The Accessibility SIG is planning a series of seven webinars discussing this very topic. Our first one was titled When Rhetoric Meets Reality: Digital Accessibility, Persons With Disabilities and COVID-19 and was held on May 28.
The way we design and build can make it hard – and sometimes impossible – for people with disabilities to access services and information delivered by our digital products. Accessibility is the practice of designing so that all people, regardless of physical or cognitive ability, can use products successfully.
There are many different kinds of disabilities, but for the purposes of web accessibility, the most relevant types are those that affect the eyes, ears, hands, and brain. (Some examples include visual disabilities, deafness, visual disabilities and deafness, physical disabilities, and cognitive disabilities.)
All of these disabilities affect interactions with digital products and services in different ways. People need to consider accessibility any time they communicate information digitally. Accessibility is not just a concern for websites, apps, and social media. It needs to be front and center for all digital products, whether they are PDFs, PowerPoint presentations, or even virtual events. For virtual meetings and webcasts, it is important to choose a platform that supports accessibility for people that have mobility, vision, hearing, and cognitive disabilities.
Before you host your meeting, you should think about the following:
Is the platform accessible? Some remote participation tools present accessibility barriers that make them unusable by people with disabilities and incompatible with assistive technologies.
Do you have text captioning or sign language interpretations available?
Is the material being shown accessible to all? People with vision impairments use a screen reader and cannot see a shared screen or a video. Make all materials available beforehand or provide a link to them in the chat.
Have you asked invited participants which type of accessibility they need? You can include this question on the registration form.
Will speakers have their cameras on? This enables people who are lip readers follow along.
Is their adequate lighting on the person speaking? People who read lips need to be able to see the person's lips.
Are presenters using virtual backgrounds? When people use pictures as a virtual background, it can wash away their face.
Are presenters wearing dark colors? Suggest that speakers wear dark-colored clothes so the contrast will be high. Otherwise the lighting on light colors washes out people's faces.
The Accessibility SIG advocates for an accessibility-first approach to design and development. This means accessibility is not something that should be tacked on just before you launch. It should be a key consideration from the very start.
The first step is adopting the Web Content Accessibility Guidelines, also known as WCAG. These guidelines, put together by the World Wide Web Consortium (W3C), outline the development, design, and content standards products must satisfy in order to be fully accessible. The WCAG guidelines have three levels: A, AA, and AAA. A has the fewest requirements to satisfy, while AAA has the most. The Internet Society is looking to meet the level AA standards, which means that it must also meet the level A standards.
The following guides and checklists were created by NYC Government as an aid to other NYC agencies in creating accessible content. We thought they were extremely helpful and recommend using them:
Web Accessibility Checklist
Accessible Social Media Guide
Accessible Slidedecks Guide
Accessible Documents Guide
Accessible Virtual Meetings Guide
Audio Description and Captioning Guide
Among other factors in the domain of Internet and digital accessibility, a lot depends upon the technical community and developers. So, if you are a developer, and developing a device or a website, you need to ensure that your digital product doesn't prevent over one billion of world's population to access or use it. We encourage everyone to adopt accessibility practices when creating any digital content. This includes websites, electronic documents, presentations, videos, social media posts, or online meetings!
Making physical meetings accessible for everyone has always been a challenge due to budgetary and other constraints. Nonetheless, we never shy away from the challenge.
Making an online meeting accessible for people with disabilities costs a lot less than making a physical meeting accessible. It just requires a little will and consideration!
Visit the Accessibility Toolkit page to learn how you can contribute to a more accessible Internet.
---
Image ©Thiago Barletta via Unsplash